The Kverneland bodies are renowned worldwide for their high ploughing performance. They are designed to suit specific soil conditions and tractor tire sizes.
Body No 40 is the latest New Generation Kverneland body. This finger body is quite identical in shape to the latest body no 38 (the "All rounder") and body no 34, plastic body for sticky soils.
Body no 40 is designed for the best ploughing results in abrasive, wet, heavy, sticky, stony conditions. It suits large tractor tires and induces low pulling forces.
Comparing finger bodies No 30/40.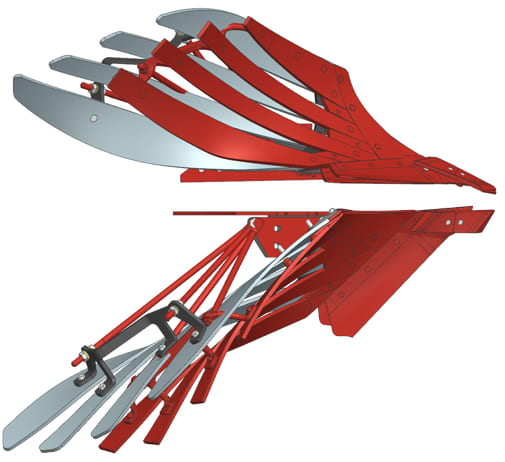 Kverneland Body 40 is different to the well proven body 30. The latter is an aggressive body with good ploughing results at the working depth of 18-35 cm. Body No 40 has a narrow saddle like bodies 28, 34, 38. This is a slim and long body with a 40° landside/mouldboard. The pulling forces are hence far lower than for body 30, as already verified during the field tests in several countries by farmers. Body 40 has also the ability to suit tractors with large tires. The design of body 40 makes it easy to pull and hence induce a low fuel consumption. Bodies 34, 38, 40 follow the design of body 28 but slightly higher. Its pulling forces and associated fuel consumption were already measured scientifically as the lowest on the market.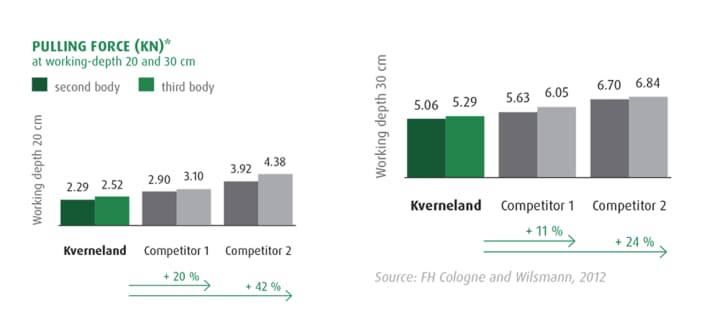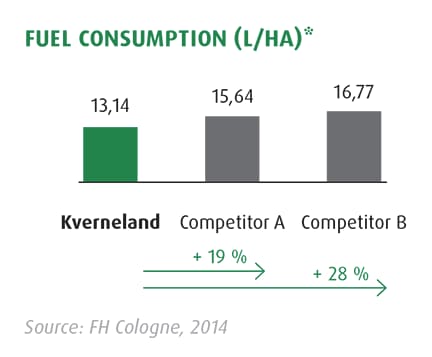 Quality ploughing
Body 40 is an alternative to the body 30. One achieves a crumble effect. At low speed, the furrows are well marked (winter ploughing) with Body 40. The latter suits better tractors with large tyres. The inversion is very good. The surface is tighter than with body 30. It re-consolidates the ploughed soils. In other words: a better water proof finish and drainage.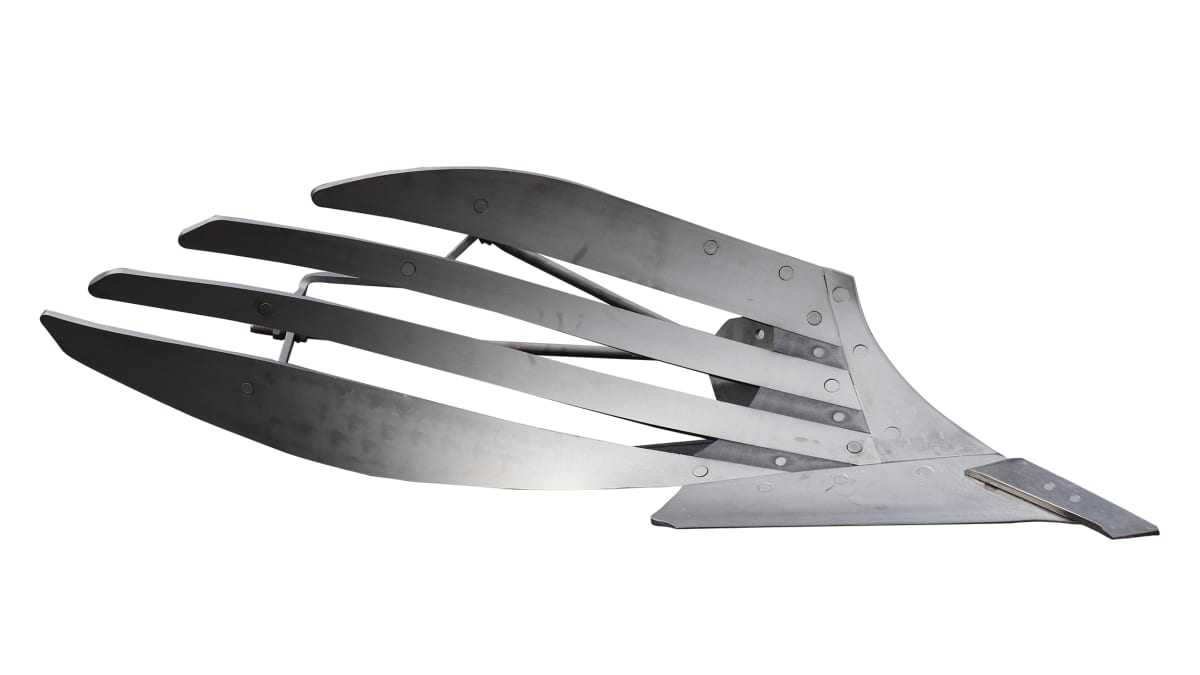 Body No 40:
Working depth: 12-38 cm
Working width: 30-55 cm