"We looked for a drill which could work in a variety of scenarios, including ploughed and pressed ground, single-pass cultivated and also direct drilling into stubbles, without any cultivations," explains Andrew Symonds, who farms 860 acres from Lincomb Farms, Stourport-on-Severn. The arable area includes a rotation of winter wheat and barley, winter cover crops and spring barley, with an extended rotation provided by a vegetable grower who uses around one third of the farm to produce a range of irrigated crops including squash, salad onions, peas and beans. The diversity of crops and the variability of post-harvest soil conditions has recently prompted a rethink with drilling.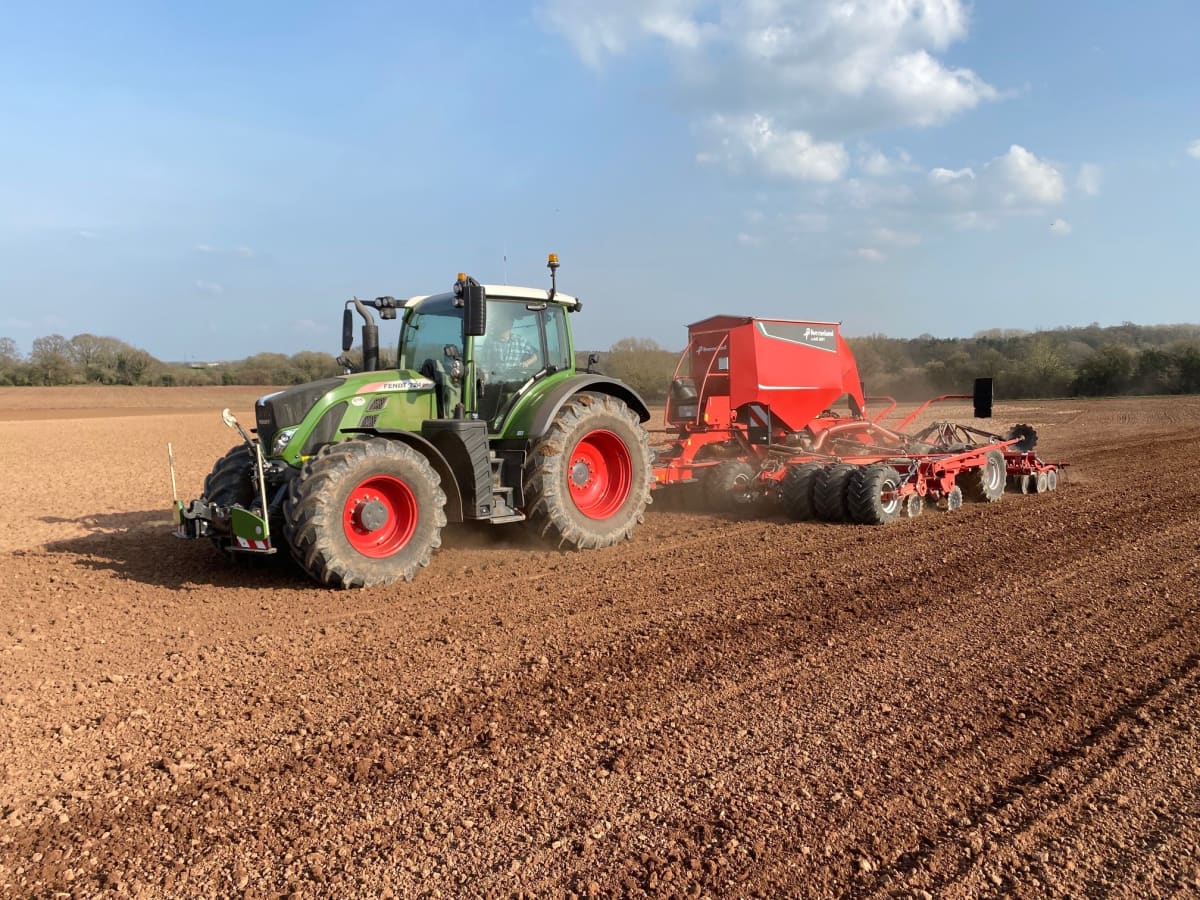 "I had been using a 3m power harrow drill combination with my Fendt 724," he explains. The outfit could handle most conditions, but the trade-off was a lack of direct drilling capability, plus a high fuel burn and a relatively slow output." The ex-demonstration 6m Kverneland u-drill arrived on farm in autumn 2021, with a specification that includes wheel track eradicators, pre-emergence markers, tramlining kit and GPS-controlled half-width shut-off. As Lincomb Farms already uses a Kverneland fertiliser spreader and Vicon sprayer, Mr Symonds' two Fendt tractors already had the ISOBUS-compatible IsoMatch Tellus dual-screen terminal installed. This avoided investing in a further terminal, and ensured plug-and-play compatibility.
Andrew Symonds' u-drill comprises a front set of press wheels followed by two gangs of the wavy edged MD discs, followed by a second row of pneumatic press wheels and finally the disc coulters. Surface levelling and finishing is achieved with a conventional harrow at the rear. The MD discs are placed vertically and each moves a narrow band of soil – typically 30-50mm – ahead of each disc coulter. This is important for Andrew, as it reduces both the draft required and the volume of soil moved, lending itself to a one-pass, direct drilling approach when the right surface conditions are achieved.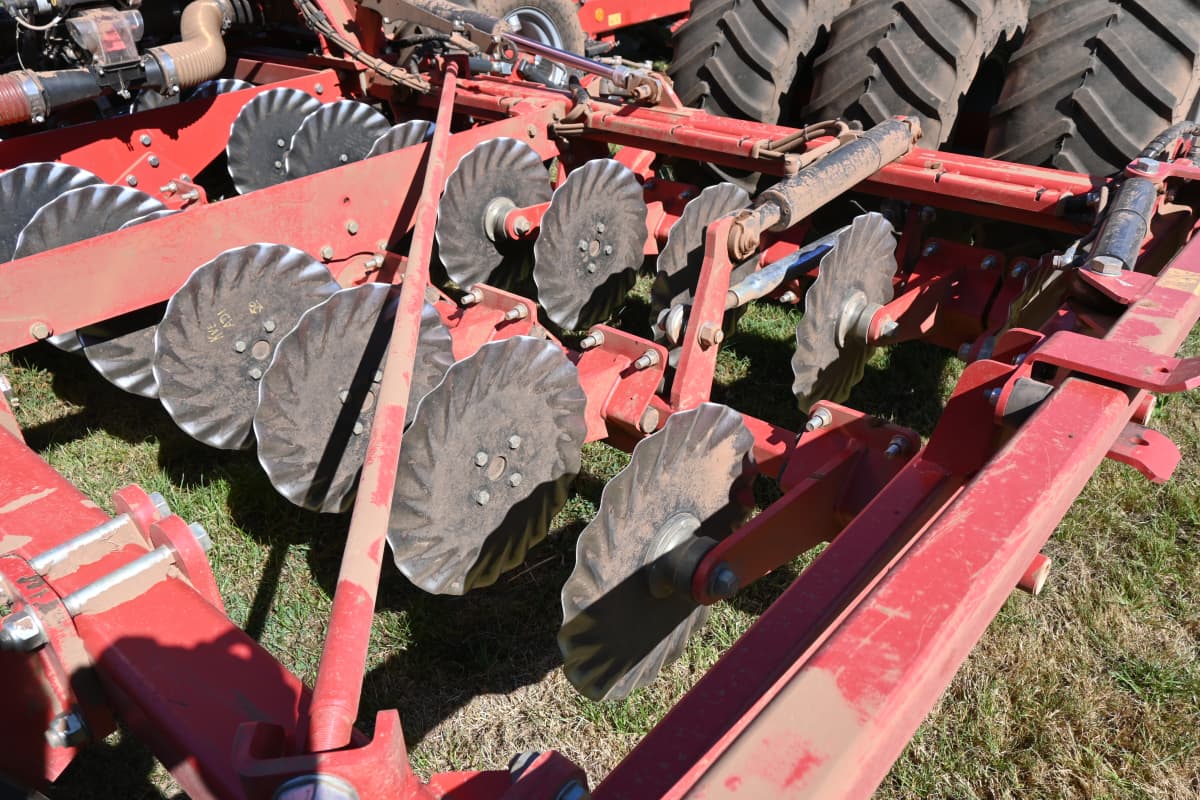 "The u-drill gives me double the work rate, going up from three to six metres compared to the power harrow it replaced, but my tractor has been using the same, and sometimes less, fuel," says Andrew. "With hydraulic fan drive, there is no pto and the tractor is running at between 1,500 and 1,700rpm." The grain-only seed tank holds 4,350 litres – enough for two tonnes of seed – and feeding 36 coulters, it creates a 16.7cm row width. When planting cover crops or oilseed rape at a wider spacing, distribution head outlets are blanked-off to suit. Seed depth control and disc pressure can be managed from either the IsoMatch Tellus Pro controller or the tractor terminal, allowing on-the-move adjustment of the drill's sections, without the need to stop to add or remove ram stops, as working conditions change.
"I'm very pleased with the operational flexibility provided by the u-drill," he says. "And the MD disc is definitely the right approach for my soils."