Kverneland DA
The classic cultivator-mounted seed drill with easy handling and lightweight design
Highlights
No soil compaction in the tracks
Optimum re-compaction after sowing
Easy handling in operation and set-up
Sturdy with a lightweight design
The Kverneland DA is a lightweight pneumatic seed drill for power harrows, rotary tillers and tine cultivators. With a working width of 2.5 – 3.0 meters and a hopper capacity of 750 litres, this pneumatic seed drill can be used in combination with a variety of tillage implements.
The Kverneland DA is the top-selling pneumatic seed drill for all implement combinations. Thanks to the favourable position of its centre of gravity and its lightweight, this seeder can even be used by smaller tractors with low lifting power.
The hopper comes with a UV-protective and weatherproof cover. Under the hopper, you will find the metering devices centrally positioned, while the distribution head is mounted in a protected position on the inside. The metering system is mechanically driven via the spiked land wheel running in the tilled soil.
The Kverneland DA seed drill is equipped with a 1000 rpm V-belt drive; a hydraulic drive is available as an option if required.
Kverneland offers various electrical steering systems for accurate tramlining such as FGS and SIGNUS.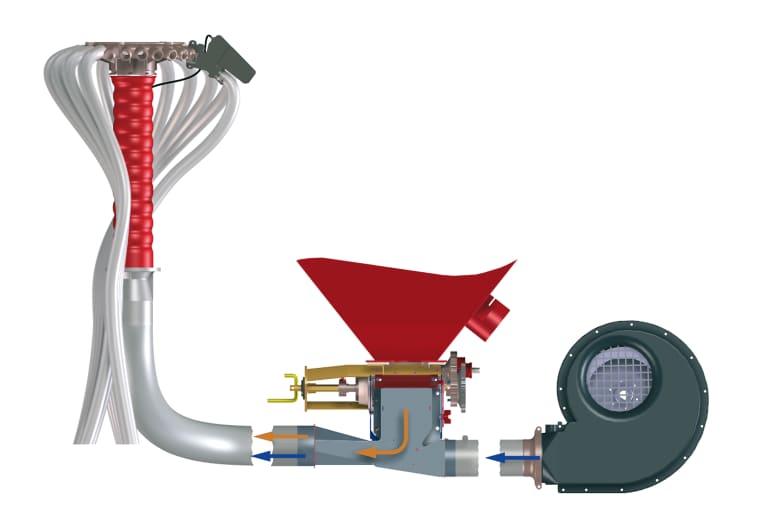 The central, totally enclosed cell wheel of the metering device accurately measures the required volume of seed and discharges it into the venturi cone where it is mixed with the air stream and then conveyed through the diffuser tube and the seed delivery hoses to the coulters.
The distribution head is mounted in a protected position inside the seed hopper.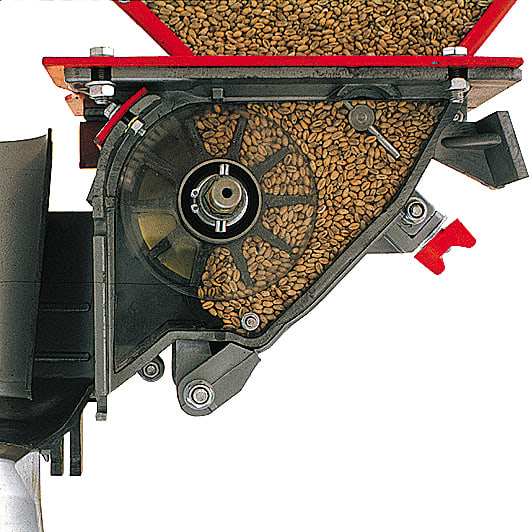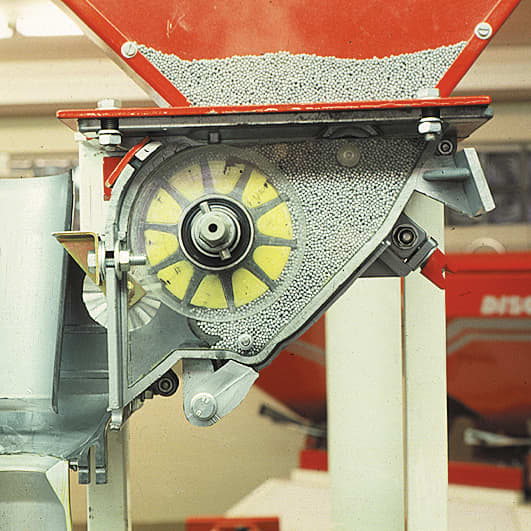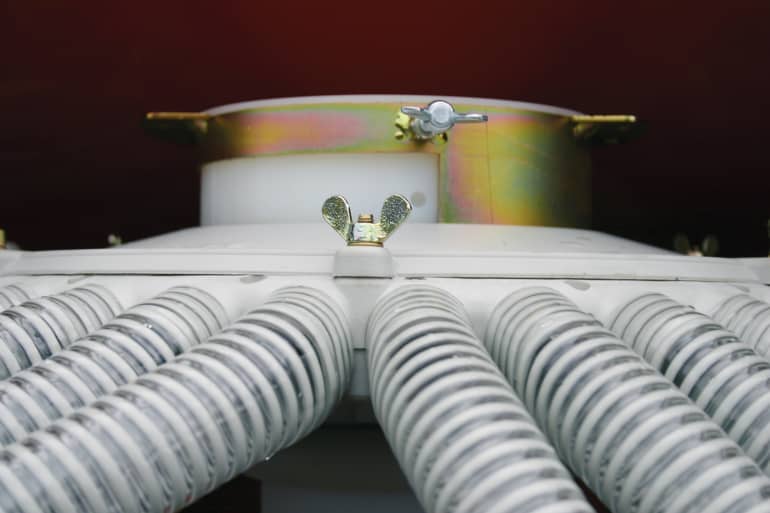 The central metering device accurately metres any desired volume of seed from 2kg per hectare to 380kg per hectare
For the sowing of fine seeds, e.g. rape or grass, the metering device can be infinitely adjusted to fine seed/micro-metering by means of a spindle, without any need for tools.
The metering system is mechanically driven via the spiked landwheel running in the tilled soil.
The metering device is centrally positioned and easily accessible under the hopper.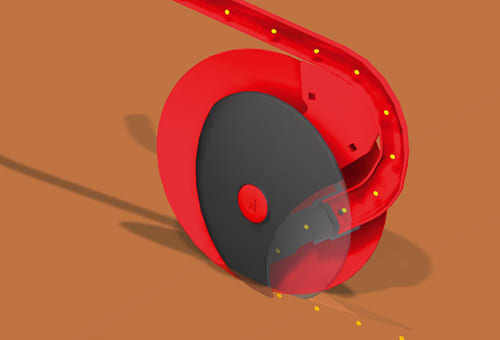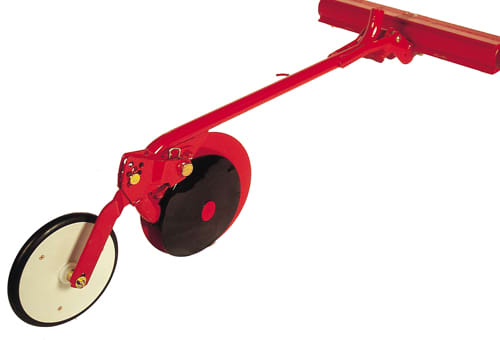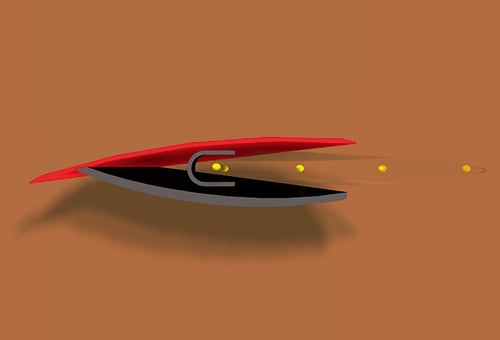 The CX disc coulter for optimum seed placement
The CX disc coulter ensures exact seed placement under both wet and dry conditions
Due to the combination of convex steel disc and flexible plastic disc, there is no need for independent scrapers saving the costs for expensive wearing parts.
The convex steel disc forms a clean and clear furrow with light recompaction. The narrow profile allows higher working speed and the convex form of the disc ensures good depth control.
The flexible plastic disc keeps the furrow open for exact seed placement. It cleans the steel disc and helps prevent sticking and blocking.
Narrow and wide press wheels are available for special seeding conditions. These press wheels can be fully lifted in case of changing weather conditions.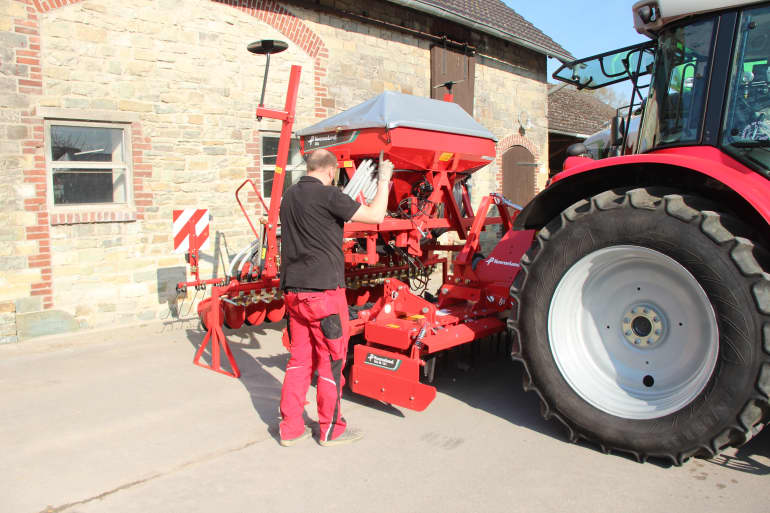 The quick-hitch triangle interface with power harrows allows the combination of the DA with a  power harrow of any brand
Thanks to the favourable position of its centre of gravity and its light weight, the Kverneland DA can even be used by smaller tractors with low lifting power